Quality Packaging Services at Affordable Prices
When you decide to move, the thought of packing your belongings can become a nightmare. Packing is both time-consuming and critical. When you are weighed down by packing worries, it's easy for your moving day to quickly turn sour. With First-Rate Moving & Storage LLC, we provide packaging services far exceeding the standard of moving things from Point A to Point B. We provide our local community with premier, white-glove treatment delivered with meticulous detail and commitment.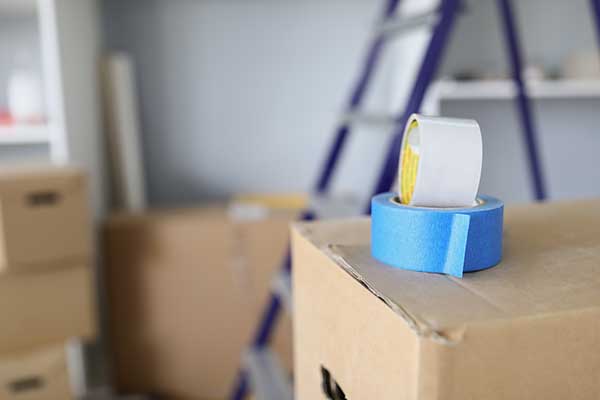 When you entrust a packaging company with truckloads of your treasured possessions, you expect reliable, excellent services. Our fully insured and bonded team lets you breathe easy by getting all your items and furniture impeccably packed, loaded, moved, unloaded, unpacked and even put in their proper places. We treat your home or business space as we would ours and keep your premises clean, tidy and spotless.
Our Packaging Services Set Us Apart
Packing quickly becomes tedious and an endless chore, even for the most organized. When you need secure packaging for every item in your home or business, we step up. Our professionals are trained to use the best packing tools and techniques on every type of item, including valuables, fragile objects and large quantities. With our experienced crew and their dedicated services by your side, you have everything you need for a successful move.
Depend On Us for Customized Packaging
We deliver the same standard of excellence with each box of items and every piece of furniture. Our flexible packaging services allow you to choose how little or how much you want us to pack for you – whether it's everything in your house, only the fragile items or somewhere in between. Even if you only need items packed but not moved, we are happy to help. At First-Rate Moving & Storage LLC, you can trust us to dedicate priority services to your move.
What to Expect From Our Packaging Services?
Free in-home estimate upon request
Careful packing & unpacking of belongings
Individualized packing options
Attention to every detail
White-glove service
Bonded and insured professional service
Extraordinary care to keep your home or office damage-free
Competitive rates
Hassle-free packing
Efficient packers who remain on-site till you're satisfied
Packing-only options
Friendly customer service to resolve all issues
Assurance knowing your items are in good hands
Get Superior Packaging Services in New Jersey
Our Irvington-based packing experts use proven techniques to ensure your belongings are kept safe before, during and after your move. We save you time and money with fast and efficient packaging solutions. If you are ready to move, call (800) 688-0544 to get the best service.