FAQs
At First-Rate Moving & Storage LLC, our mission is to anticipate your needs, exceed your expectations and ensure satisfaction through impeccable service standards. When you are preparing for your moving day, you may have numerous questions about the process for the moving company. Leave it to our experts to sort out your common queries with straightforward, useful responses. For in-depth information on moving and storage issues, call (800) 688-0544 or fill out our online form.
BEFORE YOUR BIG MOVE
How do I know when a moving company is "the one"?

Oh, you'll know. The moving company will meet all of the criteria on your checklist. It will be fully licensed and insured; there will be no hidden fees related to taxes, stairs, or furniture protection; it will offer discounts; and, of course, your loved ones, and even strangers, will rave about it. Along with the company, be sure to connect with your family members, friends, neighbors, coworkers, and reviewers on Google, Yelp, and Angie's List to find the best company for your move.
When is the best time for a moving estimate and moving?
As you can imagine, when the sun is out, so are all of the moving trucks. As our peak season ranges from May to September, we suggest booking with as much notice as possible. Having a moving estimate six weeks prior to your move is ideal. In terms of the actual move, we recommend that you consider moving midweek or mid month. During these times, we can offer you more flexible moving dates and times as well as lower hourly rates.
What can I expect from an in-home moving estimate?
Well, to start off, if you're local, it's free! After scheduling a date, a relocation specialist will arrive at your home to complete a visual survey of your items. The specialist will need to see all of the items you plan to move including those within closets, crawl spaces, cabinets, and storage units. By the end of the visit, the specialist will review your plans with you, provide you with a verbal estimate, and then email you a more detailed copy.
How do I book my move?
The process is easy! We'll start with securing your moving date and time; to secure your moving date and time in our system, we'll need a deposit. This deposit will be applied to your final bill. All deposits are non-refundable but, fortunately, may be applied to future moves or scheduling changes if needed. Then, we will send you a confirmation email verifying your moving information.
What permits or reservations do I need for the move?
Great question! We recommend that you contact your building management when planning your move; reserving a dedicated elevator and loading dock will expedite and decrease the overall total time for your move. Also, ahead of time, we recommend that you obtain parking or moving permits from your local city hall for your starting and destination address. Though each city varies, these permits may be purchased online two weeks prior and must be posted on your street 3-5 days before the move. (On some occasions, First-Rate provides parking permit services within the city of New Jersey for an additional fee based on availability and time frame. Please contact us at least three weeks in advance of your move to inquire about these services. We are happy to help!)
How do I prepare for my moving day?
We're glad you asked! We know, that with moving, you have a heavy load, literally, so we're happy to lessen that load with cost-effective packing guidelines and organizational tips! You can always ask the moving company about special instructions.
Guidelines

Tips
Place heavy items, including books, in small boxes.
Place lighter items in large boxes.
Separate fragile items into labeled boxes.
Label all boxes clearly on top and on all three sides.
Secure all boxes with durable tape.
Transport high-value items, including jewelry, money, antiques, and collectibles, yourself, if possible.

Contact us beforehand when
you haven't finished packing due to an unanticipated event (so that we can schedule professional packers for you).
you need us to transport plants (so that we can make sure the truck has enough space).
you need us to transfer high-value items (so that we can package them appropriately).
you need us to dispose of trash or unwanted furniture (so that we can alert you to additional fees and make room in the truck).
Dressers, Drawers, Cabinets, Shelves, and Filing Cabinets
Empty all of the above into boxes completely.

Appliances
Disconnect electrical devices and plumbing completely.
Empty and defrost refrigerators and freezers before movers arrive.

High-Value Items (Items worth more than $100 per pound)
Complete and sign the "Extraordinary Value Article Declaration" box on your Bill of Lading.
Obtain additional insurance for these items.
Package more securely, inform us of these items and your foreman.

Plants
Research the state's regulations regarding interstate plant transport.

Walkways
Clear out items from walkways for safe access and easy transfer.
Take doors off hinges if items will not fit through.
Shovel and salt driveways, sidewalks, and footpaths for snow and ice.

Immovable Items
Propane tanks
Firearms
Paint cans
Aerosols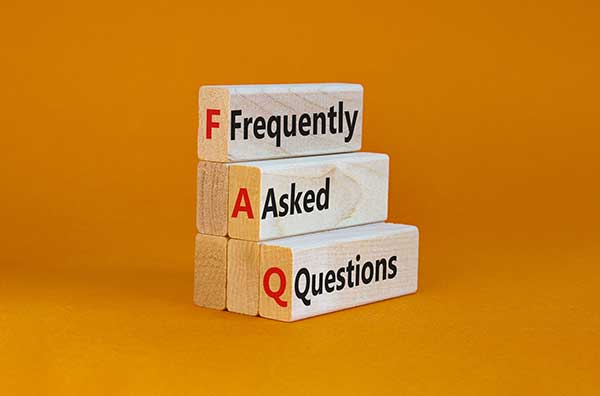 ON THE DAY OF THE BIG MOVE
Do I need to be home during the move with the moving company workers?
Not necessarily. On the day of your move, a responsible, authorized individual, you or someone you trust, must be present to acquaint the foreman with your belongings and sign the required paperwork. As long as you trust them, we trust them!
How will the movers protect my furniture on moving day?
They do it all. To start, all furniture is securely wrapped in mattress pads and subsequently either shrink-wrapped or taped together. Shrink wrap is a heavy, clear plastic wrap that protects your furniture from being soiled. In some cases, for added safety and climate protection, we use slightly different packing materials to prepare items for short-term or long-term storage.
Do the movers take and bring a lunch?
It depends! Depending on how long the move is, the movers may take a 30-minute break for lunch for which you will not be charged. Although it is certainly not required, providing water, sports drinks, and/or lunch for the crew is very much appreciated, and that might make for a shorter move day, getting you into your new space quicker!
How do I go about paying for the move?
Cash or card! We accept cash or credit card payments, but we do not accept personal checks. In the event that your employer is paying for the move, please prearrange payment prior to your move date. Payments are expected at the close of the bill. As with other service industries, you may wish to thank your movers for a job well done by offering gratuity; though the moving team does not expect a set amount, increasing the gratuity amount is appreciated if you feel that your movers went above and beyond.
Can the movers dispose of trash?
We can! Upon request, we provide removal services for both trash and unwanted furniture. There is an additional fee for these services depending on item size.
MORE ABOUT YOUR BIG MOVE
Do you provide short-term or long-term storage?
We do, we do! We provide short-term and long-term storage based on the availability and size of the unit needed. Our storage facility is climate-controlled and video-surveillance with restricted access to our employees only.
Can I still move during inclement weather?
For the most part, yes! We are prepared to move during extreme heat, rain, sleet, or snow. We are equipped with supplies to keep your belongings safe. To keep your belongings and the team safe, we recommend that you shovel, salt, rake, or clear the best possible access in preparation for your team's arrival. In the case of a state emergency, city restriction, or otherwise dangerous condition, we will contact you to reschedule your move.