Get Professional Movers in Your Area
When you want cost-effective and trustworthy moving solutions, choose First-Rate Moving & Storage LLC. With an industry experience of around two decades behind us, we can reliably take care of your valuables and ensure a smooth move. We can handle all aspects of your move, right from a careful assessment of your moving requirements, customized packaging and long-term secure storage to tidily re-assembling your possessions at your new place.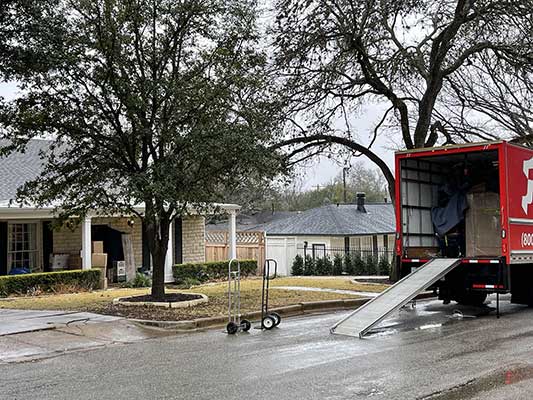 When you want professional movers to safeguard what's important and keep you relaxed, our diligent team provides excellent results.
Our Services
Long Distance Moving
Stay assured as your belongings are safely transported during your move. We operate a fleet of modern moving vehicles fully equipped with all the amenities to make your long-distance move safe and secure. You can rely on us to plan and deliver the best services for your long-distance move to the last detail.
Storing
Remodeling your home? Combining households? We provide a world-class selection of storage facilities for the duration of your choice. With outstanding security features, you can depend on our professional movers to safeguard your possessions from theft or damage.
Packaging
Our fully insured packers provide assured, individualized packaging solutions Our team is trained in the most current, safest practices for packing any item, including valuables, fragile items, valuables and belongings in large quantities. We offer great flexibility with how little or how much you want us to pack for you.
We Offer the Best Professional Movers for Your Job
As your local moving company, we are sensitive to your needs. Whether you are looking for selected services or the complete moving services package, we can expedite and simplify your move. To keep yourself stress-free on your moving day, call (800) 688-0544 or contact us through our online inquiry form.